by Piter Kehoma Boll
Here is a list of species described this month. It certainly does not include all described species. You can see the list of Journals used in the survey of new species here.
Bacteria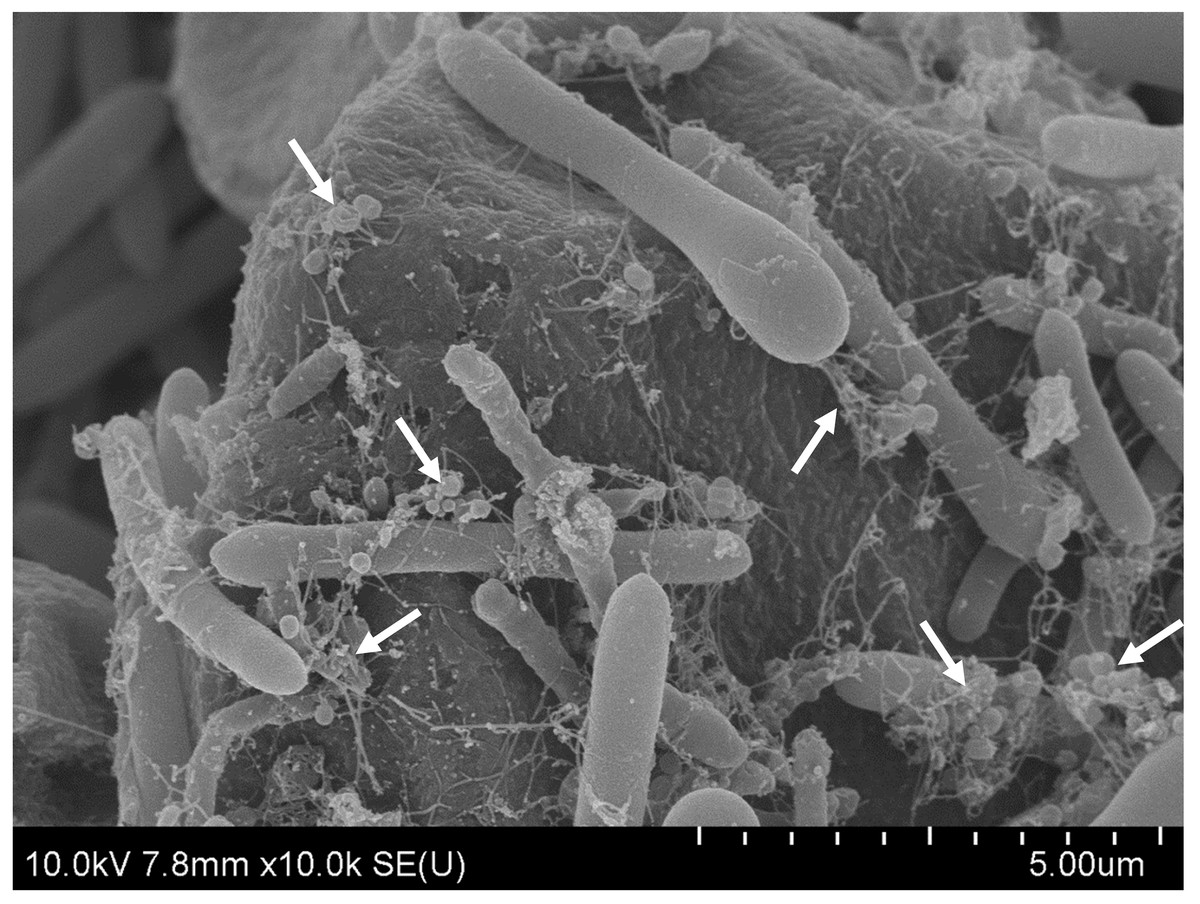 SARs
Plants
Amoebozoans
Fungi
1 new entomophthoromycete: Conidiobolus lunulus;
15 new ascomycetes: Melnikomyces longisporum; Roussoella guttulata; Usnea sulphuridiscoidea; Lecanographa atlantica; Bartalinia kevinhydei; Spathaspora elongata, Sp. mengyangensis, Sp. jiuxiensis, Sp. parajiuxiensis, Sp. rosae; Clavispora santaluciae; Remotididymella ageratinae, Remotididymella anemophila; Nigrograna hydei, N. obtusispora;
24 new basidiomycetes: Cantharellus albus; Phaeoclavulina liliputiana; Fulvifomes submerrillii; Thelephora austrosinensis; Aureoboletus erythraeus; Fuscoporia caymanensis; Craterellus albidus; Russula orientipurpurea; Pyrrhulomyces amariceps; Amanita minima, Amanita luteolamellata, A. goossensfontanae; Tulasnella australiensis, T. occidentalis, T. punctata, T. densa, T. concentrica, T. rosea; Deconica milvispora, Deconica esperancensis; Hygroaster madagascarensis, H. andasibensis; Hortiboletus arduinus, H. napaeus;
Poriferans
Cnidarians
Flatworms
Mollusks
Annelids
32 new polychaetes: Amaeana gremarei, Polycirrus catalanensis, P. glasbyi, P. gujanensis, P. idex, P. nogueirai, P. pennarbedae, P. readi; Helmutneris vadum; Glyphohesione campensis, Pilargis falconae; Syllis patagonica, Syllis terraeignium, Syllis patersoni; Fauveliopsis antr, Laubieriopsis soyoae; Chaetacanthus harrisae, C. ornatus; Saphobranchia canela, S. ilys, S. omorpha, Lamispina polycerata; Amphicteis hwanghaiensis; Terebellides bakkeni, T. kongsrudi, T. norvegica, T. ronningae, T. scotica; Leiochrides guangxiensis; Namanereis canariarum, Namanereis llanetensis; Pseudopolydora arabica;
1 new clitellate: Batracobdelloides bangkhenensis;
Bryozoans
Loriciferans
Nematodes
Tardigrades
Chelicerates
Myriapods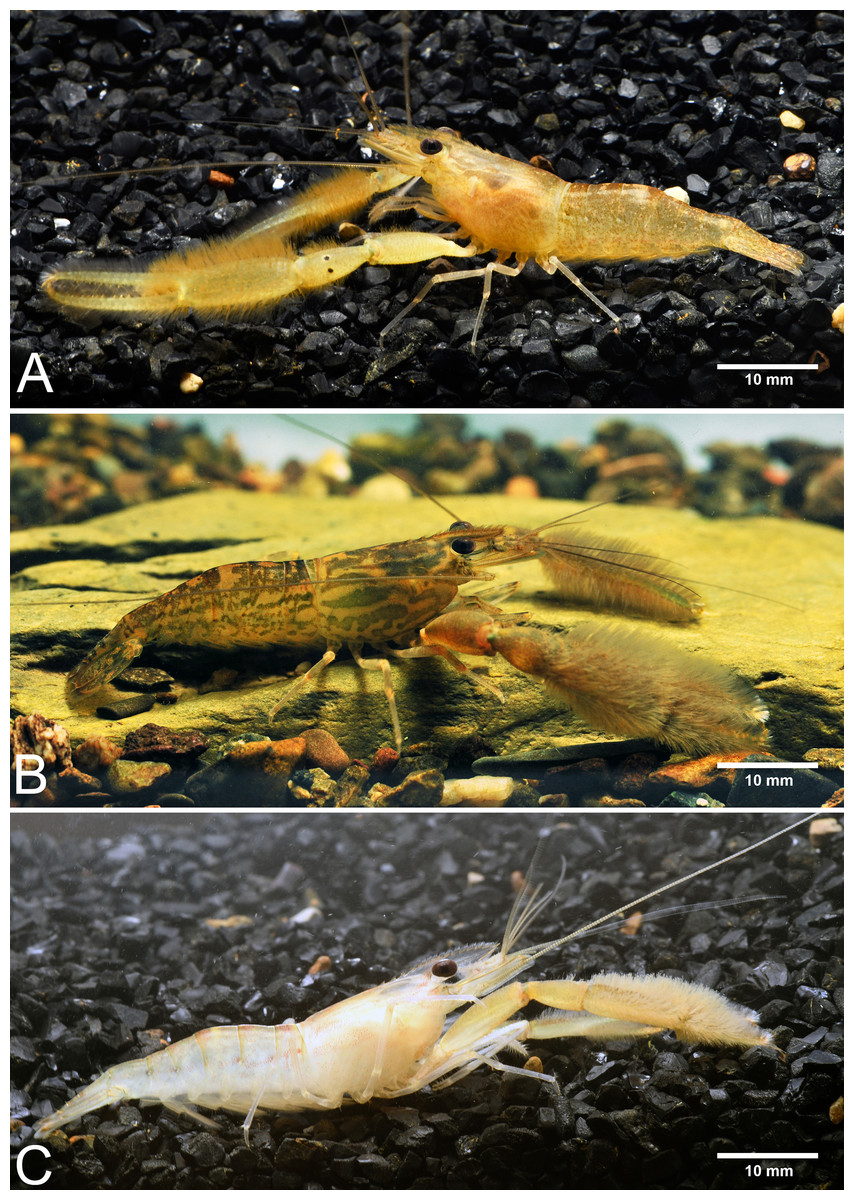 Crustaceans
Hexapods
11 new collembolans: Troglopedetes meridionalis, T. kae; Pseudosinella altamirensis; Endonura agnieskae, Endonura annae, Endonura schwendingeri,  Deutonura breviseta, Deutonura sengleti, Deutonura iranica, Paravietnura rostrata; Neotropiella peruana;
2 new archaeognathans: Coryphophthalmus troglophilus, Trigoniophthalmus ukrainensis;
1 new odonate: Orthetrum erythronigrum;
5 new ephemeropterans: Tricorythodes biluhue; Apobaetis biancae, Apobaetis jacobusi; Tricorythopsis nupem; Cloeodes danta;
1 new dictyopteran: Euchomenella kasetsart;
6 new orthopterans: Sichuana feicui; Machima itatiaia; Euscyrtus tubus; Acuscercus eudaldoleondiazi; Gymnaetoides polaoensis; Stolzia vietnamensis;
1 new phasmatodean: Oncotophasma aurantiaviridiata;
1 new plecopteran: Caroperla brevihamata;
3 new thysanopterans: Neohydatothrips bicolor, N. fascipennis; Dendrothripoides moundi;
13 new psocopterans: Myrsidea attenuata, Myrsidea zhangae, Myrsidea liopari, Myrsidea suthorae; Soa papanasam; Guimaraesiella (Dicrurobates) carbonivora, Guimaraesiella (Dicrurobates) latitemporalis, Guimaraesiella (Dicrurobates) lurida, Guimaraesiella (Dicrurobates) luzonica, Guimaraesiella (Dicrurobates) nana, Guimaraesiella (Dicrurobates) regis Guimaraesiella (Dicrurobates) transvaalensis, Guimaraesiella (Dicrurobates) campanula;
102 new hemipterans: Valdasus favrei, V. ferrerai, V. flavinotum, V. henryi; Abrus digitatus, Aeternus ninhbinhensis, Drabescoides bispinosa, Tenompoella vietnamensis, Uzelina (Uzelina) vietnamensis sp. n., Hochiminhus tamdaoensis, Pseudocestius cucphuongensis, Phlogothamnus pseudorugosus, Scaphoidella albopunctata, Bundera onukiiformis, Carinata arcuata, Traiguma hamocauda, Signoretia tamdaoensis, Amrasca (Quartasca) curvata, Amrasca (Quartasca) excavata; Reuteria riegeri atalayi, R. serratis; Balacha ancora, B. nigroflava; Limassolla bicruralis, L. kunyica, L. uncata, L. nigropunctata, L. spinulata; Parasadoletus exsertus; Ghilianella berengeri, Ghilianella bifurcata, Ghilianella bolivari, Ghilianella caldensis, Ghilianella dilatata, Ghilianella embera, Ghilianella fernandezi, Ghilianella ferruginosa, Ghilianella gilsantanai, Ghilianella goliath, Ghilianella gracilis, Ghilianella huaorani, Ghilianella jaguar, Ghilianella laticauda, Ghilianella maricruzae, Ghilianella quimbaya, Ghilianella scimitarra, Ghilianella tica, Ghilianella urbanoi, Ghilianella ventrimaculata, Ghilianella weirauchae; Durangona exechopyga, Calyria chaetoacontia,Calyria xiphion, Carineta coronida, Carineta tiarata; Tshurtshurnella sinopei; Zammara guyanensis, Proarna proximorubrovenosa; Hecalus shanayai, Hecalus tumidus, Thomsonia assymetrica; Neolibiocoris obtusus, Rotundocoris pyramidalis; Ingcainyenzane irhiniensis, Ingcainyenzane nolukhanyoensis, Ingcainyenzane umgeniensis; Mitrapsylla spp.; Cohicaleyrodes grewiae, C. ixorae; Parasogata sexpartita, Eoeurysa sagittaria; Aleuroclava schimae; Unkanodes (Kwonianella) malamjabbensis; Pusulissus phiaoacensis, P. coronomensis; Margaritaplena ovata;
130 new coleopterans: Astenus henrii; Currhaeus striatus, C. nigroapicalis, C. championi, C. tabascensis, C. ruschii, C. polegattoi, C. paranaensis; Ambrosiodmus spinosus, Dryocoeetoides tuberculatus; Heptodonta abasileia, H. halensis, H. horii, H. schuelei, H. tempesta, H. wiesneri, Heptodonta nigrosericea; Metallactus nigroplagiatus; Zuluclavodes mulanjensis, Zuluclavodes minor, Articerodes jaloszynskii; Coarazuphium lundi; Pogonostoma (Pogonostoma) ondravybirali; Jujiroa zhouchaoi, Pterostichus (Huaius) hanwang; Microcleonus meregallii; Asiodonus lobanovi; Pseudozena denticulata, Transrenus thulater, Zenascus roberti, Z. incensum, Z. elenae, Z. aurum; Psammoecus australis, P. venustus; Otiorhynchus (Stupamacus) yakovlevi; Amasa cycloxyster, Amasa galeoderma, Amasa gibbosa, Amasa lini, Amasa tropidacron, Amasa youlii, Ambrosiophilus caliginestris, Ambrosiophilus indicus, Ambrosiophilus lannaensis, Ambrosiophilus papilliferus, Ambrosiophilus wantaneeae, Anisandrus achaete, Anisandrus auco, Anisandrus auratipilus, Anisandrus congruens, Anisandrus cryphaloides, Anisandrus feronia, Anisandrus hera, Anisandrus paragogus, Anisandrus sinivali, Anisandrus venustus, Anisandrus xuannu, Arixyleborus crassior, Arixyleborus phiaoacensis, Arixyleborus setosus, Arixyleborus silvanus, Arixyleborus sittichayai, Arixyleborus titanus, Coptodryas amydra, Coptodryas carinata, Coptodryas inornata, Cyclorhipidion amasoides, Cyclorhipidion amputatum, Cyclorhipidion denticauda, Cyclorhipidion muticum, Cyclorhipidion obesulum, Cyclorhipidion petrosum, Cyclorhipidion truncaudinum, Cyclorhipidion xeniolum, Euwallacea geminus, Euwallacea neptis, Euwallacea subalpinus, Euwallacea testudinatus, Heteroborips fastigatus, Heteroborips indicus, Microperus latesalebrinus, Microperus minax, Microperus sagmatus, Streptocranus petilus, Truncaudum bullatum, Xyleborinus cuneatus, Xyleborinus disgregus, Xyleborinus echinopterus, Xyleborinus ephialtodes, Xyleborinus huifenyinae, Xyleborinus jianghuansuni, Xyleborinus thaiphami, Xyleborinus tritus, Xyleborus opacus, Xyleborus sunisae, Xyleborus yunnanensis, Xylosandrus bellinsulanus, Xylosandrus spinifer; Pseudophanias yaimensis, P. nakanoi, P. excavatus; Typhlocolenis sillaensis, T. jejudoensis; Diplotaxis balam, D. chiapasensis, D. complanatis; Phorocardius alterlineatus, P. flavistriolatus, P. minutus, P. rufiposterus, P. yunnanensis, P. zhiweii; Cryphalus gnetivorus, C. itinerans., C. morivorus, C. paramangiferae; Himalopenetretus burangensis; Megasoma hyperion; Discopleurus atacamensis; Diochus occultus; Entomosterna kovariki, Gortonia sumideroensis, Sphaenothecus vandenberghei; Fornax appalachiensis, F. convexicollis, F. floridana, F. lucidicollis, F. melsheimeri and F. parallelicollis;
137 new hymenopterans: Foenatopus sp.; Cerroneuroterus yukawamasudai; Amphibolips bassae, A. bromus, A. kinseyi, A. rulli, A. turulli; Elasmarion longipes, Celesterion reticulatum; Phytodietus xui; Ammophila kowalczyki; Sporrongia marginata, S. niveicornis; Pseudocyanopterus raddeivorus; Carinostigmus parliensis, C. nepalensis; Trichrysis aliciae, T. chamchuensis, T. kylan, T. raymundi; Boethella jatai; Campyloneurus brachyurus, C. lasiofacialis, C. longitergum, C. longitudinalis, C. micromacularis, C. nigriventris, C. promiscuus, C. pachypus, C. quadraticeps, C. robusticella, C. rugifacialis, C. stigmosus, C. tergipunctatus, Iphiaulax longinervis; Chalcis boi, C. danunciae, C. intervalensis, C. periotoi, C. quechua, C. winstonae; Orasema iridescens, O. scaura, O. bably, O. dubitata, O. polymyrmex, O. castilloae, O. brachycephala, O. nebula, O. tinalandia, O. acuminata, O. cerulea, O. chrysozona, O. peraltai, O. johnsoni, O. spyrogaster, O. heacoxi, O. masonicki, O. cirrhocnemis, O. monstrosa, O. mutata, O. psarops, O. roppai; Aulacus pascali, Pristaulacus elveni, Pristaulacus villemantae Gasteruption jenningsi; Homotropus klopfsteinae, Homotropus hellqvisti, Homotropus mugerwai, Homotropus riedeli, Woldstedtius aureotibialis; Lasioglossum (Dialictus) arenisaltans, L. (D.) argammon, L. (D.) austerum, L. (D.) cactorum, L. (D.) cembrilacus, L. (D.) clastipedion, L. (D.) clavicorne, L. (D.) decorum, L. (D.) festinum, L. (D.) imbriumbrae, L. (D.) julipile, L. (D.) lilianae, L. (D.) meteorum, L. (D.) miltolepoides, L. (D.) minckleyi, L. (D.) perditum, L. (D.) rufornatum, L. (D. ) spivakae, L. (D.) tessellatosum, L. (D.) torrens; Coptera tonic; Amphibolips magnigalla, Amphibolips kinseyi, Amphibolips nigrialatus; Carinostigmus frontirugatus, C. latidentatus, C. vesulcatus; Enicospilus acutus, E. kunigamiensis, E. limnophilus, E. matsumurai, E. pseudopuncticulatus, E. sharkeyi, E. takakuwai, E. unctus; Bohayella geraldinae, Bohayella hansoni; Trispinaria seminigra, T. vietnamica; Megachile chiangmaiensis; Bracon (Glabrobracon) indistinctus, B. (G.) leptotes, B. (G.) longistriatus, B. (G.) megaventris, B. (Lucobracon) brevicarinatus, B. (L.) coarctatus, B. (L.) curculiovorus, B. (L.) flavitestaceus, B. (L.) quadratus, B. (Uncobracon) eurysulcatus, B. (U.) longwangshanensis; Bracon (Bracon) kimchanghyoi, B. (B.) yeogisanensis, B. (Habrobracon) allevatus, B. (Osculobracon) perspicillatus, Syntomernus flavus, S. scabrosus; Cleptes mongolicus, Spinolia spinosa; Erromenus atrator, E. tereshkini; Stenomacrus meijeri; Paratrigona intermedia; Anthidium atlaskabirense;  Tetragona atahualpa; Dinetus hameri;
51 new dipterans: Trichopoda (Galactomyia) auricauda, T. (G.) castannea, T. (G.) curvicercus, T. (G.) dupuisi, T. (G.) elongata, T. (G.) eupilipes, T. (G.) goiana, T. (G.) splendida, T. (G.) tenebrosa, T. (G.) tschorsnigi, T. (G.) urucurytuba, T. (Trichopoda) sabroskyi; Bezzia (B.) amblystyla, B. (B.) brunneipedia, B. (B.) folkersti, B. (B.) huberti, B. (B.) leptostyla, B. (B.) marylandensis, B. (B.) titanochela; Coenosia persica; Polypedilum (Cerobregma) paracyclus; Pseudosympycnus araza, P. bickeli, P. latitibia, P. maroaga, P. robinsoni, P. sehnali; Diplosmittia trifida; Metasophonella amorimi; Dicranophragma (Brachylimnophila) relictum; Tipula (Nippotipula) champasakensis; Jeanchazeauia spp., Calophytus spp.; Eudicrana silvaandina, E. chingaza., E. maculata, E. merizaldei; Furcantenna malayana; Ulomorpha  amamiana, U. longipenis; Sybistroma genriki; Chrysotoxum hispanicum, Chysotoxum anatolicum;
10 new trichopterans: Neotrichia anaua, Neotrichia catrimani, Neotrichia cauame, Neotrichia mucajai, Neotrichia quitauau, Neotrichia xereuini; Chimarra (Chimarra) potiguar; Oecetis asymmetrica, O. conjuncta, O. triangulata;
99 new lepidopterans: Deuveia panda; Sodalia petiti; Apsidophora bala, Apsidophora chandrapatyae; Roelofa monzoni; Ammatho (Conicornuta) sinocontinentalis, Ammatho (Conicornuta) mangae; Ammatho (Idopterum) wuchunshengi; Ukamenia thailandica; Meleonoma acutata, M. annulignatha, M. artivalva, M. basiprocessa, M. bicornea, M. bidigitata, M. circinans, M. compacta, M. cuneata, M. forcipata, M. ledongensis, M. longihamata, M. mecobursoides, M. microdonta, M. papillisetosa, M. parallela, M. recticostata, M. segregnatha, M. sinuicosta, M. taiwanensis, M. taeniophylla; Stigmella ziziphifolia, S. damocles, S. pyramidata, S. alilediella, S. longa, S. latilobata, S. paniculata, Ectoedemia orbiculata, Acalyptris brunipexus, A. noctilucus, A. nasutus; Cyana barbora; Palaeugoa moa, P. smithi, P. megala, P. takanoi, P. asafis, P. aristophanousi, P. ngoko; Astrotischeria papilloma, A. scutifera, A. basilobata, Paratischeria robinsoni, P. tubifex, P. belizensis; Laberlia illapai, Laberlia apusorum; Argyrotaenia browni, A. cryptica, A. paradisei, A. razowskiana, Claduncaria rawlinsana, Cla. praedictana, Cla. taino, Clepsis davisi, Cle. deroni, Cle. jamesstewarti, Cle. peroniae, Mictocommosis lesleyae, Mictopsichia nyhllinda; Cicadoforma ocelotus, Cicadomorphus chicharra, Cicadomorphus chuya, Cicadomorphus falkasiska, Cicadomorphus lilianae, Gaujonia bichu, Gaujonia chiqyaq, Gaujonia kanakusika, Gaujonia sourakovi, Gaujoptera amsa, Millerana austini, Millerana cajas, Millerana cundinamarquensis, Millerana matthewsae, Millerana tigrina, Oculicattus boliviana, Oculicattus brehmi, Oculicattus inca, Oculicattus raizae, Oculicattus schmidti, and Oculicattus uturunku; Diduga simianshana, D. chebalinga, D. chewi, D. hollowayi; Monopis jussii; Phyllocnistis furcata; Hiroshia shennongjiaensis; Pyralis cardinalis; Vettius mitsuko;
Echinoderms
Actinopterygians
Amphibians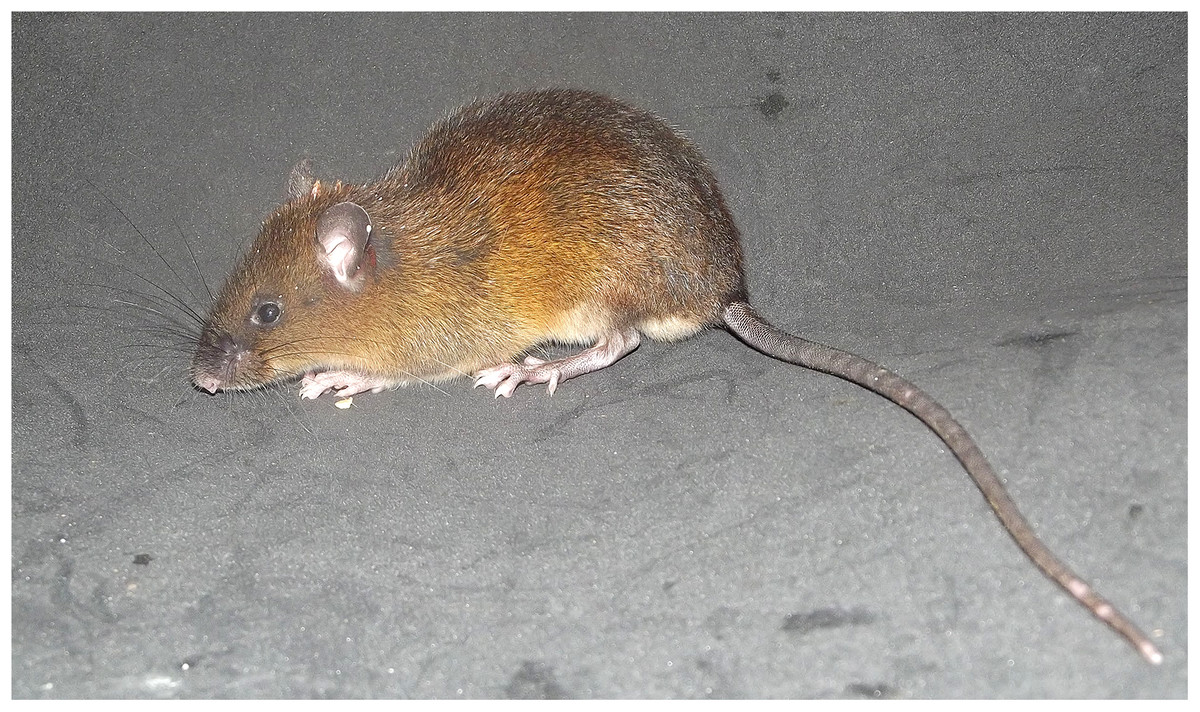 Mammals
Reptiles
– – –
*
This work is licensed under a Creative Commons Attribution 4.0 International License.