by Piter Kehoma Boll
Here is a list of species described this month. It certainly does not include all described species. You can see the list of Journals used in the survey of new species here.
Bacteria
13 new actinobacteria: Desertihabitans aurantiacus; Bifidobacterium jacchi; Thermomonospora catenispora; Streptomyces rhizosphaericola; Streptomyces altiplanensis; Streptomyces cyaneochromogenes; Streptomyces paromomycinus; Streptomyces dangxiongensis; Glaciihabitans arcticus; Microbacterium bovistercoris; Kribbella turkmenica; Cellulomonas algicola; Amycolatopsis suaedae; Propionibacterium ruminifibrarum; Cryobacterium tepidiphilum; Cellulomonas aurantiaca;
10 new bacteroids: Flavobacterium stagni; Flavobacterium silvisoli; Pedobacter chinensis; Sandaracinomonas limnophila; Hymenobacter humicola; Hymenobacter oligotrophus; Ancylomarina salipaludis; Empedobacter tilapiae; Flavivirga rizhaonensis; Flavisolibacter galbus;
1 new chlamydia: Chlamydia buteonis;
2 new cyanobacteria: Myxacorys chilensis, M. californica;
19 new firmicutes: Lactobacillus jixianensis, Lactobacillus baoqingensis, Lactobacillus jiayinensis, Lactobacillus zhaoyuanensis, Lactobacillus lindianensis, Lactobacillus huananensis, Lactobacillus tangyuanensis, Lactobacillus fuyuanensis, Lactobacillus tongjiangensis, Lactobacillus fujinensis, Lactobacillus mulengensis; Ornithinibacillus gellani; Clostridium prolinivorans; Lactobacillus suantsaicola, Lactobacillus suantsaiihabitans; Lactobacillus huachuanensis; Enterococcus florum; Chengkuizengella marina; Staphylococcus pseudoxylosus; Dysosmobacter welbionis; Weissella cryptocerci;
32 new proteobacteria: Pelagibacterium sediminicola; Inhella crocodyli; Sphingorhabdus pulchriflava; Providencia huaxiensis; Neisseria weixii; Chakrabartia godavariana; Bosea caraganae; Dickeya undicola; Pseudogemmobacter bohemicus; Sphingobium terrigena; Acidimangrovimonas sediminis; Pseudomonas nitrititolerans; Hydrocarboniclastica marina; Alteromonas fortis; Erythrobacter marisflavi; Chromobacterium phragmitis; Marinicauda salina; Pseudopuniceibacterium sediminis; Aquisediminimonas profunda, Aquisediminimonas sediminicola; Croceibacterium ferulae; Tabrizicola sediminis; Parvularcula marina; Azospirillum palustre; Lujinxingia litoralis, Lujinxingia sediminis; Bradyrhizobium amphicarpaeae; Thiomicrorhabdus aquaedulcis; Paracoccus tegillarcae; Pantoea endophytica; Microvirga calopogonii; Vibrio profundi;
2 new spirochaetes: Leptospira yasudae, Leptospira stimsonii;
Archaeans
SARs
Plants
Fungi
Poriferans
Cnidarians
Flatworms
11 new monogeneans: Anacanthorus scyphophallus, Anacanthorus ataidei, Anacanthorus siphonocommus, Anacanthorus maratininguensis, Anacanthorus lacinimentulatus, Anacanthorus cururutuiensis, Anacanthorus circumspatulatus, Anacanthorus acrophallus; Gyrodactylus chiapaneco, Gyrodactylus guatopotei, Gyrodactylus tlaloci;
3 new trematodes: Rhopalias oochi; Pojmanskatrema balcanica; Cryptocotyle lata;
3 new cestodes: Acanthobothrium soniae, Acanthobothrium vidali; Caulobothrium pedunculatum;
Rotiferans
Bryozoans
Brachiopods
Mollusks
Annelids
Kinorhynchs
Nematodes
Arachnids
13 new mites: Cosmolaelaps siberiensis; Neodicrothrix grandcaputus, Latitudo asiaticis; Gaeolaelaps lankaensis, G. setillus; Lepidocunaxoides robustus; Diplobodes thailande. Rwandabodes kayoveae; Leptogamasus (Medioperigamasus) lamelligynus, L.(M.) parcus, L.(M.) ramosus, L. (M.) sarcidanus, L.(M.) sasha;
30 new spiders: Otacilia acerosa, O. lata, O. palmata, O. rulinensis, O. xingdoushanensis; Tarrocanus jaffnaensis; Agroeca batangensis, A. lata, A. mainlingensis, A.nigra, A. tumida; Cicurina daweishanensis, C. kekei, C. lichuanensis, C. yuelushanensis; Caraimatta brescoviti; Lineacoelotes lifengyuanae, L. tiantaiensis, L. zhongbaensis, L. ziboensis; Thaloe maricao, Thaloe leboulet, Thaloe ebano; Pionothele gobabeb; Platythomisus xiandao; Pimoa binchuanensis, P. xinjianensis; Flexicrurum wuzhishanense, F. yangjiao, F. qishi;
4 new pseudoscorpions: Tenebriochernes concavus, T. mohani, T. pilosus; Cornuroncus sp.;
3 new harvestmen: Gonyleptellus angeloi; Protimesius lucifer, P. orcus;
Myriapods
33 new diplopodans: Antichiropus anguinus, A. antius, A. apricus, A. cirratus, A. confragus, A. cristatus, A. cucumeraceous, A. cunicularis Car, n. sp, A. echinus, A. filiolus, A. forcipatus, A. georginae, A. gibbus, A. hystricosus, A. julianneae, A. literulus, A. lucyae, A. nicholasi, A. nimbus, A. patriciae, A. pendiculus, A. picus, A. procerus, A. quaestionis, A. rupinus, A. salutus, A. servulus, A. simmonsi, A. sloanae, A. spathion, A. uvulus, A. verutus. A. vindicatus;
2 new chilopodans: Hessebius prospinosa, Lithobius (Ezembius) maqinensis;
Crustaceans
3 new copepods: Dendropsyllus kimi, Dimorphipodia changi, Laophontodes georgei;
12 new decapods: Geosesarma spectrum; Oxypleuron alisae, O. papuense, Rochinia cidaris, R. despereaux, Tunepugettia corbariae, Crocydocinus ewok, C. panglao, C. porg, C. vanuatu, Neophrys inopinata; Cristimenes brucei;
3 new amphipods: Metaprotella guileri, M. solitaria, Notoprotella cornuta;
Hexapods
5 new collembolans: Nothobrya sertaneja; Troglaphorura gladiator; Acherontides serrasapoensis; Tetracanthella annulata, T. tardoki;
2 new odonates: Andaeschna occidentalis; Heteragrion demarmelsi;
1 new ephemeropteran: Traverella maranhensis;
7 new dictyopterans: Rhabdoblatta similsinuata, Rh. densimaculata, Rh. gyroflexa, Rh.chaulformis, Rh. maculata, Rh. ecarinata; Laevifacies quadrialata;
16 new orthopterans: Oedipoda cynthiae; Diestramima arbora, Diestramima lamina; Lebinthus sandakan; Anaxipha nigritorquis, Metiochodes gracilus, Sectus integrum; Svistella argentata; Paraxiphidium iriodes; Austrosalomona destructor, A. poecila, Salomona nori; Homogryllacris obtusitubera; Formosatettix serrifemora , Formosatettix zhejiangensis, Formosatettix guposhanensis;
1 new phasmatodean: Pachyphloea magnoliae;
13 new plecopterans: Flavoperla basomarginata; Leuctra abkhaziae; Kamimuria petasus; Chinoperla biprojecta; Flavoperla furcomaculata, F. triangulata; Acroneuria henana; Microperla qinlinga; Filchneria songi; Kiotina bilobata; Paraleuctra cuihuashana; Alloperla clarki; Anacroneuria lacandona;
10 new thysanopterans: Mesandrothrips austrosteensia, M. googongi, M. kurandae, M. lamingtoni, M. oleariae; Urothrips probolus; Thrips rhamni, T. shiranensis, T. unisetifer; Haplothrips aliceae;
37 new hemipterans: Spockia tagala; Sadoletus abathonotus, Sadoletus alphus, Sadoletus biprotuberans, Sadoletus planus, Sadoletus variabilis; Sinchocoris giupponii; Daimachus matheranensis, D. robustus, D. sirsiensis, D. sudindicus, Ulopsina (Indoulopa) himalayana; Armorseliza spp.; Selymbria boliviaensis, S. chevauxensis, S. guianensis, S. cinctifera, S. ecuadorensis, S. guatemalensis, S. iguazuensis, S. loretoensis, S. madredediosensis, S. puntarenasensis; Nakaharanus lii; Ambrysus brailovskyi, A. henryi, A. schuhi, A. sitesi; Rotundocoris stenonotum, R. obliquonotum; Bhatia longiradiata; Tsauria brevispina, T. longispina; Pediopsoides (Sispocnis) rectus, P. (S.) triangulus; Metaphycus anophococcusi;
93 new coleopterans: Parastasia qiului; Atheta prolixa, A. vegrandis; Gyrophaena (s.str.) aryanamensis; Eurhamphus pancinii; Termitozophilus belleae; Elathous agilis, Megathous tannourinensis; Dysiatus sp.; Tropidion flechtmanni; Pelthydrus schoenmanni; Hydaticus panguana; Hamadiana chapadensis; Shirozuella flavosemiovata, Shirozuella limbata, Shirozuella poststigmaea; Stenus wutongshanus; Euconnus (Cladoconnus) rudimentalis; Luispenaia atacamensis, L. paposo, L. paulseni; Pseudoechthistatus hei; Carlschoenherria adoradae, C. hadsallae, C. gapudi; Anthaxia (Anthaxia) tichyi; Clidicus qiuae, C. yingjiangus; Eniclases kusyi, Schizotrichalus halmaherensis; Batoctenus kawmontis, B. kociani; Gyronotus dracomontanus, Gyronotus ovalis, Gyronotus kearneyorum; Sternocampsus coriaceus; Pseudocneorhinus angustus, P. glaber, P. hlavaci, P. obliquehumeralis, P. setosicallus; Ochthebius sasakii; Aulonochares lingulatus, Aulonochares novoairensis, Aulonochares tubulus, Ephydrolithus hamadae, Ephydrolithus minor, Ephydrolithus ogmos, Ephydrolithus spiculatus, Ephydrolithus teli, Primocerus cuspidis, Primocerus gigas, Primocerus neutrum, Primocerus ocellatus, Primocerus petilus, Primocerus pijiguaense, Primocerus maipure, Primocerus semipubescens, Primocerus striatolatus; Lochmaea tsoui, L. cheni, L. jungchani; Lankaphthona yunnantarsella; Zapotecotoma sumichrasti, Clinops inexpectatus, C. perpessus; Scutellathous habenularis, S. nanlingensis, S. quadrata; Amphicrossus kabitae, Amphicrossus brunneus, Amphicrossus adustipennis; Morulaptoma canuta; Triariodes admiratio, Triariodes segonku, Triarius novoleonis, Triarius texanus; Philothalpus sp.; Miridiba (Pledina) lamellata; Styphlomerus devagiriensis, Styphlomerus striatus; Canthidium nebularum, C. chimalapense; Cryptognatha pam, C. kellie, C. hannah, C. whitney, C. karla, C. celia, C. shelia, C. gayle, C. della, C. vicki;
48 new hymenopterans: Grotea goianiense, G. paulista, G. amazonensis, G. surinamese; Dipogon (Stigmatodipogon) siam, D. (S.) wasbaueri; Kiwi barrattae, K. canterberus, K. earlyi, K. gronous, K. oreteus, K. ruzelus, K. waitakerus, Zealochus abominosus and Z. stepheni; Probolomyrmex cegua, P. dentinodis, P. kelleri, P. lamellatus; Charops angelicae, C. eduardoi , C. katiae, C. lucianae, C. mariae, C. mucioi, C. terezae; Probles alejandroi, P. belokobylskii, P. clypeola, P. contrerasi, P. juanitae, P. lunai, P. megasoma, P. miquihuana, P. picus, P. spectabilis, P. xalapana, P. zacapoaxtlana; Anaphes triapitsyni, A. kailashchandrai; Conura baturitei; Stenodynerus lombokensis; Rhaconotus directus, R. laevigatus, R. robustus, R. simulatus; Trachusa tenebrosa; Traumatomutilla pilkingtoni;
1 new mecopteran: Palaeopsylla (Palaeopsylla) aysenurae;
48 new dipterans: Blepharella bomolocha, B. grisescens, B. yaeyamana; Megaselia falsum; Bryopharsos uncinatum, Bryopharsos paulistensis, Bryopharsos amazonensis; Hirtodrosophila minshanensis, H. lambda, H. zhangae, H. zouae, H. nigrispina; Grzegorzekia kerri, G. quercus; Hyadina breva, Parahyadina angusta, P. atra, P. bifurcata, P. bulla, P. debilis, P. edmistoni, P. hennigi, P. irwini, P. latistylis; Ophiomyia falcifera, Phytomyza varronivora; Hyphantrophaga adrianguadamuzi, Hyphantrophaga albopilosa, Hyphantrophaga anacordobae, Hyphantrophaga calixtomoragai, Hyphantrophaga calva, Hyphantrophaga ciriloumanai, Hyphantrophaga danausophaga, Hyphantrophaga diniamartinezae, Hyphantrophaga duniagarciae, Hyphantrophaga edwinapui, Hyphantrophaga eldaarayae, Hyphantrophaga eliethcantillanoe, Hyphantrophaga gilberthampiei, Hyphantrophaga guillermopereirai, Hyphantrophaga hazelcambroneroae, Hyphantrophaga luciariosae, Hyphantrophaga manuelriosi, Hyphantrophaga morphophaga, Hyphantrophaga nigricauda, Hyphantrophaga osvaldoespinozai, Hyphantrophaga pabloumanai, Hyphantrophaga similis;
9 new trichopterans: Helicopsyche bendego, H. daome, H. dinoprata, H. luziae, H. petri, H. shaamunensu; Smicridea (S.) lata, S. (S.) spatulata, S. (S.) dividua;
62 new lepidopterans: Artines panama, Artines solange, Artines delfos, Artines litoralis, Artines liege, Artines bamba, Artines angelica, Artines cofus; Cimeliomorpha jarujini, C. inflata, C. perspinosa; Barsine amoenissima, B. selene, B. cao, B. speideli, B. mesomene, B. pandeia, B. euryphaessa, B. ivanovamariae, B. eos, B. mene, B. syntypicoida, B. dubatolovi, B. visaya, B. nemea, B. kishidai; Deltoplastis acutangulata, D. anatoliana, D. multidentalis, D. similihoristis, D. aculeata, D. spatuliunca, D. ovidiscalis; Idiopteryx jansei, Lecithocera minyodes, Protolychnis natalensis; Alphaea alfreda; Andronymus magma, A. fenestra; Taikona ikedai; Mustilizans zolotuhini; Eretmocera yingjiangensis, E. octopunctata, E. artemisiae; Gnorimoschema pamira, G. brachyptera, G. altaica, G. tabazhok, G. yakovlevi, G. kozlovi; Athaumasta dzhungarica, A. kurchuma, A. arida, A. etugen, A. tarbagata, A. kuchinichi; Eraina chelifera; Michaelophorus salensis, Oidaematophorus androsensis, Hellinsia bahamensis, Hellinsia lucayana;
Chondrichthyans
Actinopterygians
Amphibians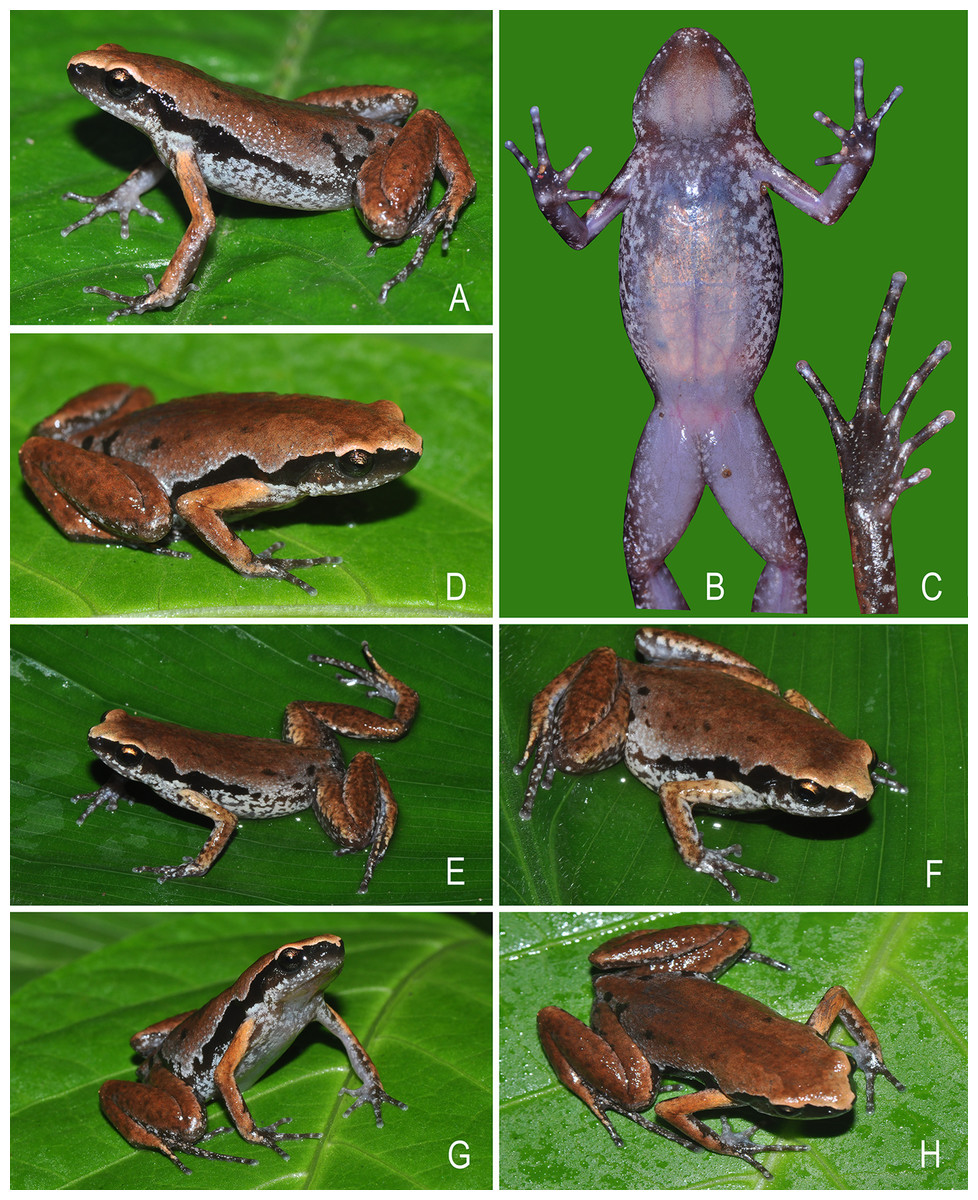 Reptiles
Mammals
– – –
*
This work is licensed under a Creative Commons Attribution 4.0 International License.