by Piter Kehoma Boll
Here is a list of species described this month. It certainly does not include all described species. Most information comes from the journals Mycokeys, Phytokeys, Zookeys, Phytotaxa, Zootaxa, Mycological Progress, Journal of Eukaryotic Microbiology, International Journal of Systematic and Evolutionary Microbiology, Systematic and Applied Microbiology, Zoological Journal of the Linnean Society, PeerJ, Journal of Natural History and PLoS One, as well as several journals restricted to certain taxa.
Bacteria
Hacrobes
SARs
Plants
1 new rhodophyte: Laurencia karachiana;
8 new pteridophytes: Polystichum anshunense, P. asperrimum, P. confusum, P. kropfii, P. libingii, P. macrodon, P. perditum, P. yifanii;
1 new cycad: Zamia brasiliensis;
48 new angiosperms: Dendrophorbium azoguesense, D. varicosum; Muscari savranii; Nolina caxcana, Nolina rodriguezii; Cotoneaster nima-yushiji, C. mazandaranicus; Allium sultanae-ismailii; Syzygium ponmudianum; Limonium dagmarae; Halenia coreana; Eugenia atlantica, Eugenia soteriana; Dioscorea medusae; Acmella sp.; Brookea celebica, B. linduensis; Eriocaulon itapevense; Manihot montana; Amaranthus saradhiana; Elytropappus aridus, E. monticola; Leucheria arancioi; Sonerila coimbatorensis; Begonia micheliniana, Begonia charlesjarosiana; Cheirostylis wenshanensis; Bulbophyllum yarlungzangboense; Bulbophyllum layae, B. metallica, B. papilligerum; Elatostema rigidiusculum; Aspidistra erosa, A. sarcantha, A. verruculosa; Hampea lanceolata; Lecanorchis moritae; Spigelia alborubra; Mesosetum canastrense; Semiaquilegia danxiashanensis; Chusquea parviligulata; Didymoplexis holochelia; Rhomboda monensis; Pycreus rubidomontanus; Rhynchospora seccoi; Aiphanes suaita; Ophiorrhiza shiqianensis; Mitrephora monocarpa; Fordiophyton jinpingense; Calamagrostis crispifolius, Deschampsia santamartensis; Hemiboea albiflora; Microlicia colombiana;
Excavates
Fungi
17 new ascomycetes: Parakarstenia phyllostachydis; Bifusisporella sorghi; Aureobasidium pini; Podonectria sichuanensis; Upretia squamulosa; Incrucipulum foliicola, I. pseudosulphurellum, I. hakonechloae-macrae; Verruconis heveae; Amphisphaeria acericola; Talaromyces omanensis; Alternaria caricicola; Erysiphe deutziicola; Lepraria cryptovouauxii; Phyllopsora sabahana, P. siamensis, P. pseudocorallina;
31 new basidiomycetes: Russula maguanensis, R. substriata; Crepatura ellipsospora; Agaricus glabriusculus, Agaricus latiumbonatus; Agaricus guzmanii; Fomitiporia chilensis, Phylloporia boldo; Conobyce punjabensis; Marasmius thailandicus, Marasmius rongklaensis; Cortinarius uxorum; Eichleriella xinpingensis; Gerronema indigoticum; Leifia brevispora; Phylloporus rimosus, P. quercophilus; Lepiota recondita, L. sinorecondita; Aleurodiscus alpinus, A. pinicola, A. senticosus, A. sichuanensis; Psatyrella cladii-marisci; Mycena bicystidiata, M. griseotincta, M. hygrophoroides, M. miscanthi; Tremella saccharicola; Cutaneotrichosporon suis; Phragmidium satoanum;
Sponges
Flatworms
Rotiferans
Bryozoans
Entoproctans
Nemerteans
Mollusks
Annelids
Nematodes
19 new species: Zygocaulus nagoensis; Elzalia heterospiculata; Dorylaimopsis longispicula, Dorylaimopsis boucheri, Dorylaimopsis jinyuei; Phanodermopsis kohtsukai, Micoletzkyia nakanoi; Xiphinema afratakhtehnsis; Cloacina hylas, Cloacina idas, Cloacina schultzi, Cloacina zetes; Cloacina asymmetrica, C. brazellei, C. harriganae, C. hobbsi, C. middletoni, C. woodi; Graphonema antarcticum;
Tardigrades
Arachnids
9 new mites: Schizocyrtillus fuzhouensis; Caeculisoma penlineatus; Acantholaelaps strategus, Gaeolaelaps cubaensis; Mesoshieldophyes varecae; Mucroseius insolitus; Haemaphysalis princeps, H. camicasi; Dermacentor laothaiensis;
5 new scorpions: Vaejovis ceboruco, Vaejovis nanchititla, Vaejovis santibagnezi, Vaejovis talpa, Vaejovis tapalpa;
1 new pseudoscorpion: Orochernes ganziensis;
1 new thelyphonid: Typopeltis laurentianus;
28 new spiders: Belisana menghai, Belisana xishuangbanna; Sinopoda abstrusa, S. aequalis, S. apiculiformis, S. brevis, S. changde, S. columnaris, S. curva, S. dehiscens, S. erromena, S. improcera, S. lata, S. luyui, S. ovata, S. pyramidalis, S. tumefacta, S. yaanensis, S. yanlingensis; Conculus sagadaensis, Conculus yaoi; Leviea herberti, L. lornae, L. francesae, Papuamyr omhifosga, P. pandora, Agorioides cherubino, A. papagena;
Myriapods
Crustaceans
4 new copepods: Spongiopsyllus sp.; Bestiolina sarae; Nothobomolochus johndaveorum, Unicolax longicrus;
3 new ostracods: Elpidium littlei, Elpidium heberti. Elpidium wolfi;
1 new tanaid: Parakonarus kajii;
4 new amphipods: Cryptodius sakhalinensis; Deutella mazatlanensis; Dulichia latimana, Metadulichia kohtsukai;
6 new isopods: Elaphognathia queenslandica, Gnathia acrorudus, Gnathia capricornica, Gnathia carinodenta, Gnathia formosa, Gnathia glaucostega;
3 new decapods: Caridina marquesensis, C. futunensis, C. tupaia;
Hexapods
5 new collembolans: Hypogastrura satkosiaensis; Xenylla weinerae; Sernatropiella pinzonae; Brachystomella nordestina, Seira (Lepidocyrtinus) dapeste;
1 new odonate: Gynacantha vargasi;
5 new dictyopterans: Neotermes sugioi; Dziriblatta prisca, Dziriblatta nasuta, Dziriblatta dendroglandulosa; Epipolyphaga wukong;
12 new orthopterans: Temnomastax descampsi, Temnomastax monnei, Temnomastax otavioi; Milenascopia bilineata, Milenascopia tenuis; Sphingonotus (Sphingonotus) changlangensis; Sinocyrtaspis hengshanensis, Sinocyrtaspis cardia; Aptoceras iguassuensis; Velarifictorus sp.; Velarifictorus agitatus, V. stultus;
6 new plecopterans: Marthamea bayae; Suwallia jihuae; Anacroneuria suerre; Styloperla starki; Agnetina donans; Caroperla longilobata;
39 new hemipterans: Neuquenaphis blackmani, Neuquenaphis aurata, Neuquenaphis ramirezi; Calloconophora estellae, Problematode robertoi; Meschia zoui; Stirellus paracatalinus, Stirellus lesioensis, Stirellus paralesioensis, Stirellus kitwensis, Stirellus madagascarensis, Stirellus petfordensis; Rhagovelia kmenti; Limassolla koreana; Orientopsaltria dongnaiensis; Malaysiapona brevipenis, M. filamenta, Chandrapona vespertilis; Pseudococcus annonae; Poeciloterpa altissima, P. conica, P. gapudi, P. mangkas; Emesopsis konchurangensis; Barbaropus flatus; Acalypta pallidicoronata; Okubasca convoluta, Okubasca paracalvata; Neocrassocoris pingbianensis, N. longzhouensis; Drabescus hainanensis; Coccus giliomeei; Alloeogyna ampla, Alloeogyna poecila; Alloeorhynchus yunnanensis, Rhamphocoris guizhouensis; Drabescus bilaminatus, Drabescus multipunctatus, Parabolopona robustipenis;
106 new coleopterans: Mecodema argentum, M. atuanui, M. dunnorum, M. genesispotini, M. godzilla, M. jacinda, M. kipjac, M. kokoroiho, M. mohi, M. ngaiatonga, M. ngaitahuhu, M. papake, M. perexiguus, M. rusticulus, M. temata, M. teparawhau, M. teroroa, M. tewhara, M. tuhoe, M. undecimus, M. wharekahika, M. xylanthrax, M. yconomus, M. zonula; Epirinus inparrugosus, Epirinus jacobsae, Epirinus muellerae, Epirinus pseudorelictus, Epirinus schoolmeestersi; Omaliopsis amplimaculata, O. bimaculata, O. schmidti; Lepturges (Lepturges) brechlini; Pseudosparna antonkozlovi; Hyperplatys ushveridzei; Blabia antonkozlovi; Cycnidolon antonkozlovi; Calvariopsis bituberculata, C. borowieci, C. fourgassiense, C. guyanense, C. kawense, C. nana, C. panamense, C. peruviana, C. picta, C. pittieri, C. saopaulense, C. venezuelense, C. wittmeri, C. yanayacuense; Neodima belousovi; Pachnoda iskuulka; Pheropsophus devagiriensis, P. indicus; Micropeneta qilin; Bergrothia barbakadzei; Astenus pelinae, A. sivasicus; Elmas gorky; Platyscelis acutipenis, P. densipunctata, P. helanensis; Notaepytus quisqueya; Rhyparus chimalapensis; Demotina sapensis, Parascela filimonovi, Colaspoides pseudofemoralis; Prosoglypta alesenkae; Diaclina ashantica, D. grandis, D. muehlei; Pentacomia paranigrimarginata; Atanygnathus poussereaui; Cornucistela anichtchenkoi; Penia mantillerii; Themus hainanus; Platambus binliui; Bolbochromus jengi, Bolbochromus luzonensis, Bolbochromus setosifrons; Yunnanomonticola latissima, Y. tenuipenis; Deinopteroloma songi, D. spinigerum; Rhinocoeta namaqua; Boreophilia neoinsecuta, B. beringi; Deltorhinum genieri; Noxnympha eris, Zikanita diversicornis; Aegidinus noriegai, Aegidinus colbyae; Ochodaeus meridialis, O. umbonulus, O. iniquipes; Prothyma (Genoprothyma) thandamoeae, Prothyma (Genoprothyma) sotai, Prothyma (Genoprothyma) asamii; Cylindera (Ifasina) thitarooae, Jansenia phyuae; Amphicnaeia panamensis, A. fuscofasciata, A. bezarki, A. rileyi; Velozideres buntyni;
4 new neuropterans: Plega mixteca, P. stangei, P. sonorae, P. spinosa;
132 new hymenopterans: Ponera terayamai, P. wui; Bruchophagus abscedus, B. asphodelinae, B. gijswijti, B. insulare, B. lecomtei, B. ribesi, Eurytoma genale, Aximopsis balajasi, Idiomacromerus asphodeli; Pheidole ajaxigibba, P. andersoni, P. angustinigra, P. atitlana, P. balatro, P. belonorte, P. besalon, P. bicornisculpta, P. brownampla, P. cahui, P. caliginosa, P. carinitida, P. corniclypeus, P. costaricensis, P. cusuco, P. depressinoda, P. eosimilis, P. familiaparra, P. fincanaranjo, P. hansoni, P. hectornitida, P. hitoy, P. huarache, P. imbrilis, P. indagarama, P. kasparii, P. kelainos, P. lagunculiminor, P. lamancha, P. laselvoides, P. lineafrons, P. luteagossamer, P. machaquila, P. marmor, P. moskitia, P. muralla, P. musacolor, P. musinermis, P. natalie, P. nephele, P. obturaculum, P. passivaeferox, P. perissothrix, P. platyscapa, P. probolonotum, P. rima, P. rogeripolita, P. savegre, P. sensipelada, P. sepultura, P. tapanti, P. tikal, P. tinamu, P. tsontekonwei, P. tuculutan, P. xiloa, P. zannia; Bischoffitilla tokay, Bischoffitilla cambrai, Mickelomyrme puttasoki, Mickelomyrme kinguri, Nordeniella maleeae, Smicromyrme helarctos, Smicromyrme borkenti, Smicromyrme thaochani, Krombeinidia agricola, Krombeinidia chang, Krombeinidia baanmaka, Orientidia manleyi, Orientidia thoawanae, Petersenidia modkhong, Petersenidia leleji, Trogaspidia pittsi, Trogaspidia wilsoni; Chaenotetrastichus neotropicalis; Cerritulus forticrura; Bitomoides platyaulicis, Neopius citrinus, Sternaulopius macrophthalmos; Colletes chicoi, C. ferenudus, C. flagellaris, C. hawkingi, C. imbricatus, C. pampeanus, C. sertanicola, C. sexangulus; Pseudapis neumayeri, P. crassivertex; Xiphydria nagasei; Xiphydria albopicta; Cylloceria ebbae; Kudakrumia rangnekari; Zatypota baezae, Zatypota mulunguensis; Aglaotilla micra, A. lathronymphos, A. chalcea, A. schadophaga; Limaytilla diaguita; Leptochilus (Lionotulus) leleji; Philoplitis keralensis, P. trifoveatus, P. dzangasangha, P. margalla; Acanthomyrmex malikuli, Acanthomyrmex mizunoi; Stigmus capoblongus, S. denticorneus, S. fronticoncavus, S. interruptus, S. lobomelanicus; Trichogramma chagres, T. soberania; Centistideacrenulator, C. glabrator, C. lineator, C. mellapicalis, C. procarinator, C. rugator, C. scutellator, C. albomarginata;
62 new dipterans: Dicranomyia byuni, D. cornuta, D. jirisana, D. petrasiuni, D. (D.) yankovskyi; Estheria hirtinerva, E. prostata, E. tibetensis, E. wangi; Asynapta inflatoides, A. rickebasta, A. taigensis, Camptomyia capitata, C. hedmarki, C. oldhammeri, C. rhynchostylata, Stackelbergiella sikorai; Fannia aburrae, Fannia copacabana, Fannia isa, Fannia pseudoconstricta, Fannia spinosa; Micrapemon maya; T. (Trypaneoides) endosclerita, T. (Tn.) jinpingensis, T. (Tn.) menglunensis, T. (Tn.) semicircularis, T. (Tn.) trimaculata, T. (Tn.) triprocessa, T. (Tn.) xii, T. (Trypetisoma) spinosa; Stomatosema paratudo, S. sisbiota, S. terena, S. pantaneirum, S. terere, S. camilae; Compsiluroides meifengensis; Sumapazomyia inusitata; Homoneura (Homoneura) anadaequata, Homoneura (H.) bicolorata, Homoneura (H.) dagupingensis, Homoneura (H.) longiacutata, Homoneura (H.) longicurva, Homoneura (H.) miaoae, Homoneura (H.) platimarginata, Homoneura (H.) similicurvata, Homoneura (H.) spectabilis; Bradysia minorlobus; Corynoneura sikhotealinensis; Cepa simonettii; Polypedilum (Polypedilum) caete, P. (P.) aymbere, P. (Tripodura) yvatekaty, P. (T.) goiocoio, P. (T.) ybytyra; Protomiltogramma sp.; Empidideicus pentagonius; Simulium (Gomphostilbia) rampae; Androprosopaapache, A. arnaudi, A. rainierensis;
25 new trichopterans: Smicridea (Rhyacophylax) sanctorum; Homoplectra crassa, H. ise, H. hattorii, H. occidens, H. gracilis; Alistotrichia bernali, Cerasmatrichia blahniki, Costatrichia santosi, Metrichia macdonaldi, M. thomsonae, M. thurmani, M. trebeki, Neotrichia carlsoni, N. rambala, N. serrata, N. starki, Ochrotrichia birdae, O. dewalti, O. kondratieffi, Oxyethira buenoi, Rhyacopsyche holzenthali, Tizatetrichia panamensis, Zumatrichia flinti, Z. hazelae;
40 new lepidopterans: Hamodes pseudobutleri, H. hainana; Cedestis nathani, Kessleria africana, Swammerdamia tobii, Xyrosaris louisae, X. lucae, Yponomeuta alexi, Y. atricatoa, Y. capensis, Y. dhofarensis, Y. gnophera, Y. griseomacula, Y. ioni, Y, malagasella, Y. melanephos, Y. nephella, Y. onyxella, Y. orocola, Y. oromiensis, Y. staudei, Y. superplumbella, Y. zambesica; Triphosa silviae, T. lecerfi; Cyana neopuer; Grapholita diehli; Vallissiana universitaria; Afrasura tanzaniae; Lemyra kaikarisi; Walkeriella miraculosa; Hypatopa biprojecta, H. weibaoshana, H. apicirecta, H. huayingshana, H. orthocera; Ypsolopha rhinolophi; Ecpatia grisescens, E. spiculivalva; Lactura nalli;
Echinoderms
Chondrichthyans
Actinopterygians
Amphibians
Reptiles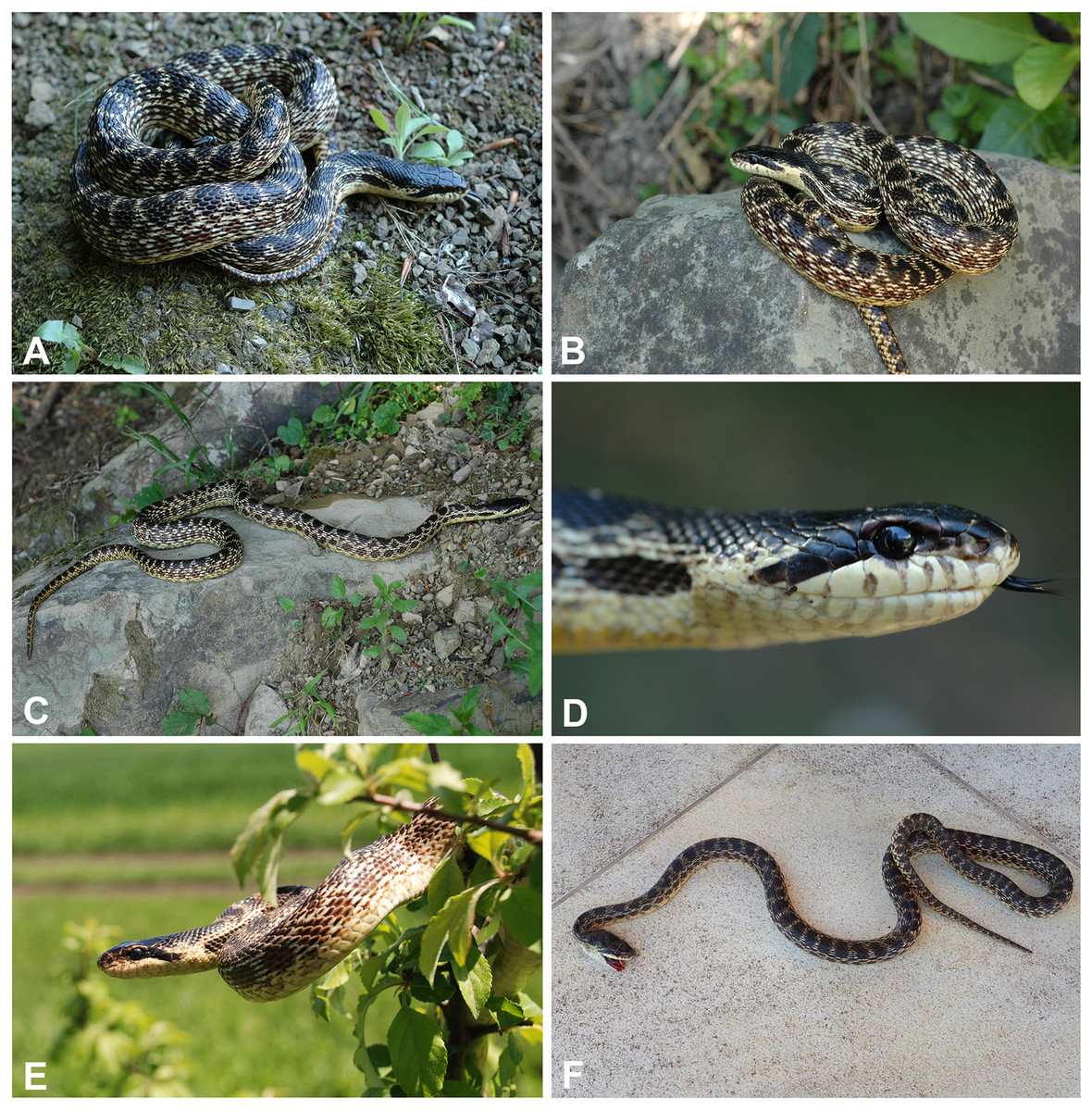 – – –
*
This work is licensed under a Creative Commons Attribution 4.0 International License.